Youth Activity & The Coalition
The coalition is always looking to educate younger generations and encourage them to join the coalition's cause to help make San Bernardino tobacco-free. Youth who join the coalition get the chance to participate in a variety of events and give back to their communities. For more updates, visit the CALI Youth Instagram!
CALI Youth Instagram Page
YOUTH QUEST 2023
This year, youth were able to attend Youth Quest in Sacramento. Youth Quest is an annual event to educate and encourage youth to advocate for tobacco control in California. At Youth Quest, youth learn about current tobacco control efforts and all march together to the Capitol to demonstrate their dedication to tobacco prevention. Along with the march, youth are able to participate in legislative visits where they can discuss community-based tobacco efforts with a legislator of their corresponding district.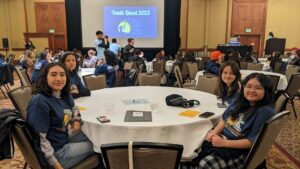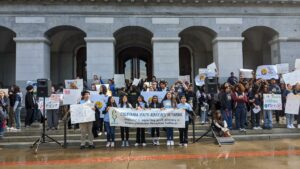 Vapes are a danger to Youth

Vape juice can come in many flavors that youth like to smoke. They can taste like candies or fruits and makes it something that youth enjoy to smoke even though these flavors have nicotine and are harmful to youth's health. Flavored tobacco makes it easier to become hooked, and that's exactly what Big Tobacco wants. With SB-793 taking effect, the hope is that the youth will be protected from the dangers of flavored tobacco.

Together we can work to keep youth safe

By educating youth and informing them of the dangers of tobacco they can make the choice to avoid cigarettes and vapes and help others do the same. With their efforts, youth can advocate for change at their schools and communities to help make them tobacco-free.